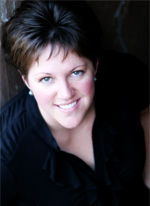 Jenn Baron, Licensed Massage Therapist
A Practice Focused on Women.
"Don't ask yourself what the world needs. Ask yourself what makes you come alive, and go do that, because what the world needs is people who have come alive." -Gil Gailie
Helping women feel better and improve their lives. That's when I come alive. I love creating a space where you can take off all the hats you wear everyday, and just relax for an hour or so. There are many seasons of life, and I'm honored that my services can be a part of your self-care toolbox. If you leave your session looking all dreamy-eyed and de-stressed, then I know I've done my job well.
Having grown up in Fargo, North Dakota, I bring my roll-up-your-sleeves work ethic to each session. My aim is to provide you with the highest quality massage therapy and bodywork in a calming environment.
When I'm not helping women break up with their stress, I'm walking "the girls" (my yellow and 2 black labs, Gus, Georgia and Carolina ), looking at interior design blogs or catching up with my family. I love to read, watch cooking shows (but I don't cook), be outside or spend time with friends laughing and connecting.
Training & Memberships
I've been providing relaxation and rejuvenation through massage and bodywork since 1996. Time flies when you love what you do!
Massage therapy training-Massage Institutes of both Indiana and California (graduated from the advanced training covering a wide range of techniques, anatomy, physiology and ethics)

Certified Reiki Master

Certified level 1 in Craniosacral Therapy from the Upledger Institute

Member of the Associated Massage and Bodywork Professionals

Certified by the state of Indiana