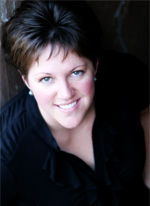 Jenn Baron, Licensed Massage Therapist
"Don't ask yourself what the world needs. Ask yourself what makes you come alive, and go do that, because what the world needs is people who have come alive." -Gil Gailie
Making people feel better. That's when I come alive. If you leave your session looking all dreamy-eyed and de-stressed, then I know I've done my job.
Having grown up in Fargo, North Dakota, I bring my roll-up-your-sleeves work ethic to each session. My aim is to provide you with the highest quality massage therapy and bodywork in a relaxing environment.
When I'm not working, I'm walking "the girls" (my yellow and chocolate labs, Gus & Coco), trying some crazy new interior design or decluttering project or relaxing with my family. And I'm not gonna lie...I might be catching up on the latest episode of The Young & the Restless. I know, I know.
Training & Memberships
I've been providing relaxation and rejuvenation through massage and bodywork since 1996. Time flies when you're having fun!
Massage therapy training-Massage Institutes of both Indiana and California (graduated from the advanced training covering a wide range of techniques, anatomy, physiology and ethics)

Certified Reiki Master

Certified level 1 in Craniosacral Therapy from the Upledger Institute

Member of the Associated Massage and Bodywork Professionals

Certified by the state of Indiana